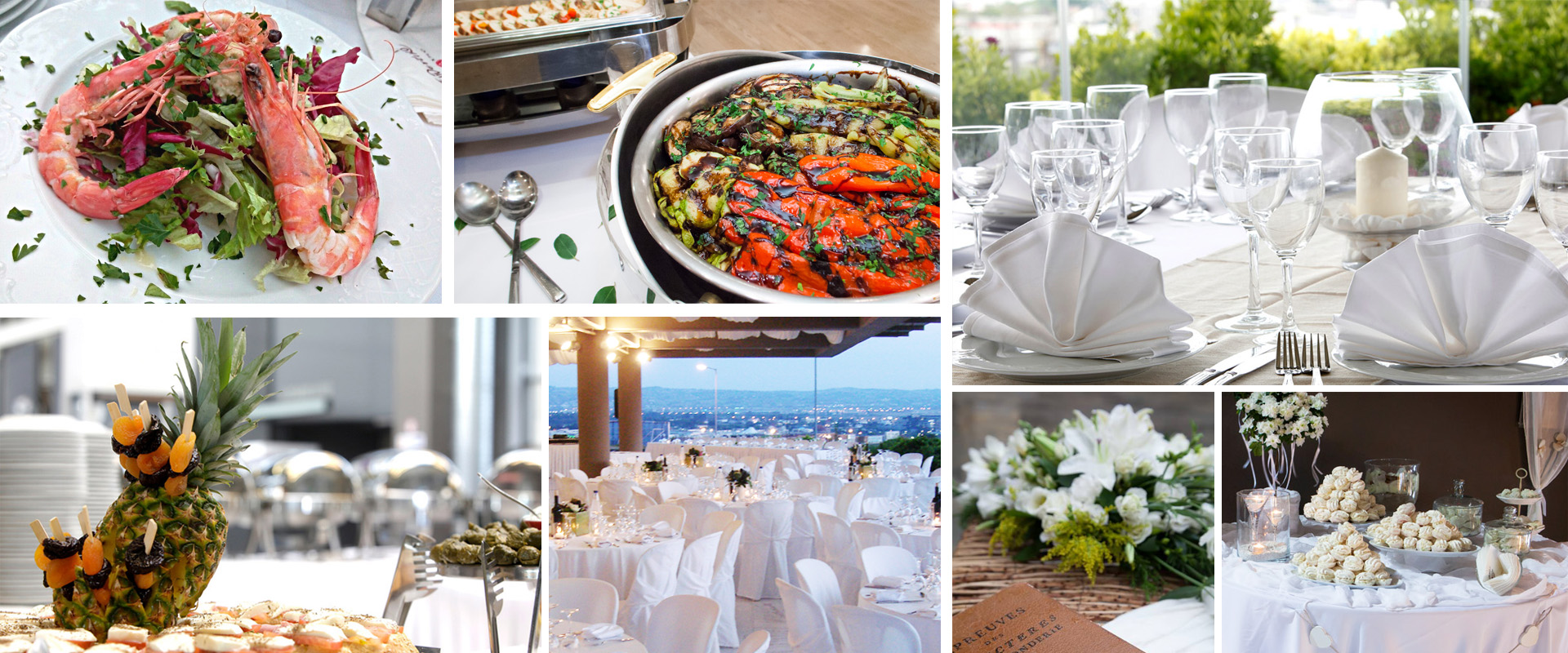 For your wedding reception, our many years of experience go into providing fine food and first-class service, supported by the most up-to-date equipment.
We realize how unique your wedding day is, so we have created comprehensive catering services of the highest standards, taste and aesthetics.
Our highly specialized staff, chefs, excellent quality standards and constancy all contribute into creating the ideal conditions for your special day and make it perfect and dreamy for you and your guests.
This journey into the world of fine taste is realized with the help of the famous chef Aris Tsanaklidis, who selects recipes from around the world to enrich the menu you have chosen even further.
Make an appointment with our events manager and come along to have a taste at one of our events. Select from a buffet or table -service menu, according to your desire. Our chefs are more than ready and willing to meet your demands with exquisite tastes and gastronomic combinations of any kind: fine European recipes, Mediterranean cuisine from Greece, exotic Asian recipes, spicy Mexican dishes or even the menu of your inspiration can take form for your celebration.
There are at your disposal associate events venues in Athens and Thessaloniki (see events venues) to host your wedding as well as the necessary equipment for the organization of an event in a place of your choice.
Select Authentic Catering and ensure the absolute satisfaction of your guests on the most significant moment of your life.